While I've tried plenty of mobile apps on my iPhone in recent weeks, I'm always searching out for new ones that have their own special app features on the genre, and my File Manager lite app developed by Silvia Rivero is totally captivating.
This popular app of my File Manager permits storing, viewing and managing files on your iPhone or iPad. It could also transfer files from your PC and other applications, such as mail. More importantly it also allows you to download files, access your accounts in the cloud, import photos and videos from the library and much more features.
It is the quality file manager that qualitatively permits visualizing images, documents, pdf or editing text files. They have the top facility of web browser with multiple tabs, Bookmarks and they can play audio and create playlists, also play mp4, avi, mkv. It could also open and extract ZIP, RAR, 7ZIP and much more features.
Salient Features of my File Manager
Save files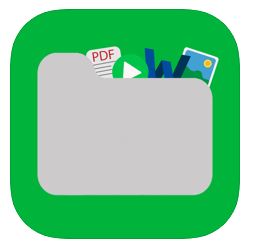 More primarily they can import files from other applications and email attachments. You can also transfer files from your computer via Web or FTP, iTunes, cloud services, webDAV or Windows, Mac, NAS or Linux file shares. (smb2 and smb3) It also protects access to the application.
Best Compression tools
It is possible to visualize and decompress zip, rar and 7zip files, also password protected. They can also make new ZIP archives with the stored files, also password protected.
Quality File Manager
You can effectively find list of files with thumbnails of images, video and audio. You can open, Rename, Move, Delete, Create Folder, sort files. In addition they can also save and import photos and videos from library with the original quality and keeping the details of the images.
Documents
It effectively works with Word, Excel, Powerpoint, Numbers, Pages, text: .rtf, .txt, and has PDF viewer with paging and zoom. It also comprise image viewer. There is also text editor with syntax coloring, printing and support for multiple encodings: c, h, txt, html, php, perl, and python.
Multimedia
They have also complete audio player with equalizer and playlists. You can very well organize your audio files. They also have video player that efficiently supports: avi, divx, wmv, mpg, mkv, xvid, flv, mov, mp4, m4v, 3gp. In addition to avi files support srt subtitles and audio track selection.
Best to access the cloud
It can efficiently access your Dropbox, Mega, Box, Google Drive, OneDrive, Mega or WebDAV accounts from a single app. The users can manage and view files, download or upload folders. More importantly it also syncs folders automatically.
Verdict
No matter what users are into, it is just downright satisfying to experience this popular app namely my File Manager lite developed by Silvia Rivero. I was really pulled not only did it feature many things, but useful for everyone.
DOWNLOAD FROM APP STORE :

A professional file manager that allows to visualize images, documents, pdf or edit text files.