Are you into teaching? If so, you know how this pandemic situation has altered the way of learning and understanding things. People are now put to online courses and they learn so many things via explanatory videos. Not only do they learn things relevant to their education, but they also make use of explanatory videos available on YouTube and other related sites, to get hold of things they are seeking.
Offered by Lieber Verwalter, HelpQR is a great means to begin explanatory videos by making use of QR codes. HelpQR allows you to get links/videos very easily and you don't have to click anything. Just point your mobile to quickly scan the QR code. The QR URL can be directly opened in the browser. Users will then be able to access any audio/video file and learn from it. If you click on any third-party links, you will be directed to that site.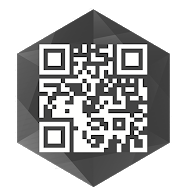 HelpQR's 'History' tab allows you to look for all the scans you have made before so that you can fetch them easily. All the downloaded links are present in this section. An option to delete the entire scan history is also available. The 'About Us' section allows users to rate the app and there is information about the privacy policy of the app. It is completely secure to use the app and you need not worry about your privacy. The personal information that is collected in this app is used for providing and improving the service only.
Under the 'settings' icon of the app, users can select the language to be either German or English. Updated on October 8, 2020, the app is neatly designed with an intuitive interface. Its size is 2.7M and is suitable for all those who are above 3 years of age. It requires Android 4.1 or later versions. jens@schwoon.de is the developer email which you can make use of when you need any queries answered.
HelpQR is a paid app and it is worth every penny. It gives you the advantage of scanning and getting links quickly than ever before with just a single click on your mobile or tablet. I and my fellow friends, who are lecturers, are making great use of it. All the learners are the other beneficiaries of this app. With the idea of virtual classrooms, the digital learning environment where teachers and students connect online every day, this app would be highly recommended.
Worth Having App – Download the App