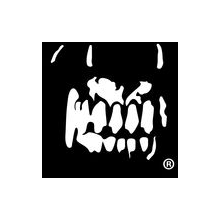 Today, I'll be writing about an app which is really very innovative. First of all, I want to tell you about something called Polka Dance. Maybe you're familiar with this or maybe not! But, undoubtedly this dance form is gradually increasing its popularity among Botswana. It's characterized by super smashing trumpets and a quick half-steps, this type of dance is intense and an evolving tradition and has over the years managed to serve as both a cultural element as well as a source of entertainment. So basically what I'm going to review today is not about Polka dance, but it's about a mobile application built for the youth by the youth where the culture meets entertainment. The above example was just an illustration of what I was trying to say!
The app is none other than "Yugen Creations", which has been developed by Cerberus USA. It's a company dedicated to the empowerment of creative businesses and individuals, in pursuit of a desired goal, vision, or life often imagined, through the innovative use of modern technology. This app was originally released in January, 2016 but now it's updated again with minor bug fixes and improved overall performance. The app is compatible with iPhone, iPad and iPod touch having iOS 9.0 or any later version of the Operating System.
One thing which is very important and needs to be followed is that you must be at least 17 years or older to download this app. The reason being, there may be some content that may not be good for the people under that age.
Yugencreations is built by creative youth and for the creative youth. Once you have downloaded the app, you have to create your account and you can allow the notifications if you want to get notified when something is updated. You'll get new content daily related to Music shows, fashion, news by region across the world. You can submit your creations also, if you're a good dancer, musician or can do anything creative.
Your creations will be viewed by thousands of users worldwide and you'll be very much popular in a few days. So submit your creations and give your work the recognition and shine it deserves. Isn't it amazing guys? You're getting a platform to build yourself at your fingertips. I think it's the wonderful opportunity for me as well as you.
There are live radio interviews and giveaways. You can explore the collections of brands you're yet to discover, listen to new music by region, tune in to the recommended web series, dial into the live radio broadcasts featuring your favorite creative/influencers, and take part in the enormous giveaways. Yugencrations is showing you the real Youth Culture and where it will be next, through the fine curations of the Internet's dopest content.
Overall, this mobile application is the first of its kind to successfully bridge culture and entertainment with an immediate focus brought to user experience. However, the app is available on both iOS and Android platforms.
So stay tuned and enrich your mind to decorate your lifestyle with Yugencreations!
Pros: created by youth; innovative app; live radio interviews; live music shows; get news related to fashion and various regions across the world; submit your creations; get popularity; free.
Cons: none.
Appslisto - App Review
App Concept
App Feature Set
App User Experience
App Reuse Value
90
Useful
Successfully bridge culture and entertainment with an immediate focus brought to user experience.

User Rating:

4.8 ( 1 votes)

90