If you want to sharpen your mind, then Sudoku is the best brain exercise for you! The game is played by many and there are millions of people who are a big fan of playing Sudoku, and play it at least once in a day as it keeps you focused. It's like a meditation for me as well as many other individuals. Everyone can play it regardless of age, all you need is to know simple arithmetic logics. However, Sudoku is a very old game and as the technology is proceeding towards, there is a need of some twist in this old game for the new generation. Isn't it?
When there are so many apps for meditation, then why can't there be an app for puzzle games? You require a pen and a paper for solving Sudoku but this new game doesn't require it at all! It's known as Lucky Logic. You can solve the puzzle orally just by swiping the numbers and get the result. You don't need to bother greeting a pencil and paper before solving the puzzle. Lucky Logic has been developed by Alexander Budau. It's an iOS app that is compatible with all the devices running iOS 10.0 or any later versions of the OS.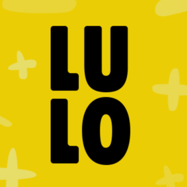 The app features numbers from 1 to 9 and has the most simple arithmetic characters- plus and minus. That means the result can never be lower than 10 and higher than 10. But you need your brain in a fun way! It's a chill math game which is played with the touch of luck. Lucky Logic is a combination of simple logic and maths to have fun. Here is where the gameplay and the luck part comes in.
The playing field of the app consists of a grid of 5×5 tiles. You will receive rewards when you clear the whole field and earn gems as well on various occasions. It's the most basic maths where the goal is to calculate the correct result. It's the big underlined number on the top. This number changes after some moves. The bottom number can be swiped in both directions, upwards and calculates itself with the respective number above its current position. The slider with the calculation symbol below the game number determines whether you calculate plus or minus. If it shows a plus, you add, when switched, the symbol changes to minus and you subtract.
Overall, Lulo is a beautifully and gracefully designed game that you all would love. The app, as its name suggests, is free. You can change the look of the game by activating so-called gems via the menu for an individual gem sum. The game is available for free. However, you can remove unwanted advertisements with a one-time purchase of items.
So don't wait anymore! Go and grab your share now!
Pros: use logic and luck to relax; train your brain; level up your math game; indie made; minimalistic puzzle-like math game; 20 skins available for a change; free to use.
Cons: none.
Worth Having Game – Download the Game