Do you prefer a single workspace for the whole team? Need various features that are fast and secure and helps improve team efficiency and productivity? When you use Deskle, users will be able to quickly arrange their ideas into actionable graphics at a fast pace. They will have to spend very less time to brainstorm and visualize the entire process. All the simple and effective visual presentation can be done in a fraction of a second and you can build live content, create popups, tooltips, nested layers, modal boxes and add engaging transitions in lesser clicks.
With Deskle, you can brainstorm, work together, and come up with more ideas and models in real-time. This helps you to solve communication issues and improve the vision of your team in an appealing, user-friendly way. Deskle also assists you in reducing the meeting times, missed communication, and unnecessary micro-managing.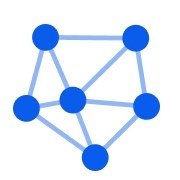 The application is very different and it comes with a play icon that makes it easier to get started and use. Anybody can start using Deskle and you don't require any special training to get started with it. The intuitive interface of the app simplifies onboarding. It lets you integrate with your favourite tools, supports SSO and helps you fetch and export data on real-time. The app allows users to layer content and people can improve the perception of visual narratives and include interactive features to the content and create unique storytelling experiences.
The workflow can be greatly improved and the execution can be enhanced and managed within agile teams. Tailored visual framework, rich templates library and custom API integrations are the other added features present in the app. If you have any question or need some support or want to share feedback or idea with the team, you can choose to contact the team through message, chat or send an email.
Deskle is safe and secure for use and its infrastructure is designed to ensure the highest security and helps keep your data safe and protect your privacy. Users can get started with a 14-day free trial and explore the features. There are four different plans on Deskle, where the basic plan comes for $3.95 per month and it would be more suitable for small teams. For small and medium teams there is another plan for $6. The coaching plan comes with $16 per user per month as it enables 30 guest editors. For companies that need advanced features and SSO, they could choose a bigger plan that comes for $12. Users can choose to pay monthly, half-yearly or annually.
Worth Having webapp – Try Deskle Today