SEO tools are crucial for boosting rankings in organic search results and are an important component of an organization's online marketing strategies. The tools are used for keyword research, keyword position tracking, website auditing, competitor analysis, automated reporting, and various other tasks.
The tool aids in determining relevant keywords to plan strategies around them to achieve higher rankings in search results. – The tool tracks and reports on data related to ranking factors such as keyword rankings, page views, traffic, and other website-related metrics.
The SEO tool can also perform site auditing to identify website issues such as broken links and duplicate content to enhance the website's quality, resulting in higher search engine rankings. Marketers also use SEO tools to analyze competitors' SEO strategies, such as what competitors are doing or which keywords are assisting them in ranking higher.
Semrush
Semrush is a leading software-as-a-service platform for online visibility management. Semrush is a critical solution for all firms that are serious about online presence, with over 55 products, tools, and add-ons across online visibility management, including tools for search, content, social media, and market research, data for more than 142 countries, seamless integration with Google, and task management platforms.
Ahrefs
Ahrefs is the perfect tool for keyword research, checking backlinks, and identifying link-building opportunities. Report generation is faster than that of competitors. They provide an extremely new and extensive index of keyword ranking data and incredibly beneficial reporting features.
Raven Tools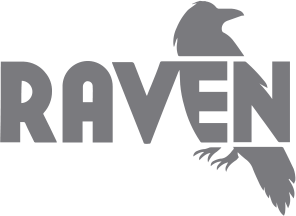 Raven Tools is a cloud-based SEO tool, white-label marketing report platform, and SEO auditing tool for media organizations, agencies, freelancers, and in-house marketers. It oversees search engine optimization, social media discussions, and advertising campaigns.
MOZ
Moz is an all-in-one SEO software suite that assists you in increasing your search engine visibility by providing new insights and empowering you to stay competitive. Moz provides over 55 SEO tools to help businesses and individuals enhance their search rankings, drive traffic, and gain customers.
Surfer SEO
Surfer SEO makes it very simple to compare your articles to the top-ranking articles on Google and see where you can enhance them. SurferSEO is an online tool that assists you in improving the search engine ranking of your website. It provides various benefits, including increased visibility and web traffic-better search engine rankings -Increased customer conversion rates-Aids with general topics and keywords used to assist you rank.-Makes creating content for search rankings easier.
SimilarWeb
SimilarWeb is a tool that quantifies the total amount of traffic received by various websites. It displays your competitors' top traffic sources, divided into six major categories: referring sites, social traffic, and popular search keywords.
Similarweb, unlike other traffic analysis tools, does not rely on cookies, which is an unstable methodology because cookies can be manually or automatically deleted.
BrightEdge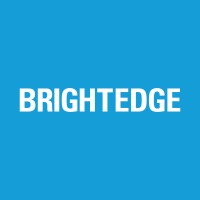 BrightEdge is an enterprise SEO marketing firm that converts online content into measurable business outcomes such as traffic, engagement, and revenue. BrightEdge's SEO platform uses a powerful AI and machine learning engine to aid you in alleviating your website's rankings.
It contains dashboards that can be customized, reporting, forecasting, SEO recommendations, backlink management, and competitive analysis. It encompasses SEO for local, global, mobile, social, and content-centric websites.
AgencyAnalytics
AgencyAnalytics is reporting software designed specifically for marketing agencies, with over 5,000 agencies using it for reports and live marketing dashboards. With 60+ integrations, it can report on SEO, PPC, call tracking, social media, email marketing, and more.
The solution is presented as an easy-to-use reporting software that works as needed, intending to replace spreadsheets and assist users in growing their businesses.
Serpstat
Serpstat assists in analyzing competitor ads and performing long-tail keyword research, enabling it to obtain results that other keyword research and rank-checking tools could not provide.
ContentKing
With 24/7 website monitoring from ContentKing, you can ensure that customers find your most valuable digital content. ContentKing is now part of Conductor's #1 enterprise organic marketing platform.
ContentKing, the only real-time SEO monitoring and auditing platform, keep track of everything that happens on your site in real-time. You're covered if links suddenly break, pages become un-indexable, or page titles change.
ContentKing constantly monitors your site, notifies you of on-page issues and changes in real-time, and allows you to fix on-page SEO issues before they affect your rankings.
Article Categories:
Lists