I keep on searching for new apps, technologies which have provided a breakthrough in solving some most common issues in our day to day life. In this section, I would like to introduce a concept which has changed the way students prepare for their assignments, make study material and do homework. WeBoro – #1 Homework App developed by Weboro Inc, which allows students to share their study resources and collaborate.
It's a new concept which is unique, that pulled my attention. Let's check it out!
With this new WeBoro app one can get access to study resources from other students on campus—the app functions as a market place where students can buy and sell their study resources. The application also allows students to chat with one another to share information about the class. The platform is designed to help struggling students have access to study resources that they can use to  improve their grades.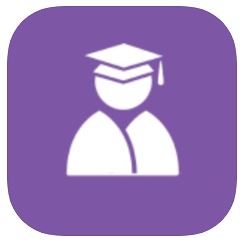 The app also has an on-demand 24/7 Homework Helper, to get you through those late nights when you need help finishing a homework assignment. The 24/7 Homework Helper can be accessed on their website or through the app.
If you're searching for a side income in college try listing some of your study resources on the app.
How can students make money?
Students have the ability to make money by listing their class notes, study guides and other study resources at a designated price. Essentially, students are able to make money on the work they've already completed.
You can also apply to be a tutor online, and get paid to tutor students on your campus.
How to list your study resources?
Select category, university, class, professor and the price requested for your material.
New Features:
I had a chance to interact with the founder of WeBoro where he informed me that they would soon be launching a paid subscription model for a nominal price of $9.99 / month.
The subscription model allows student to have access to premium content including study resources from some of the best students around.
Besides, you can use the 24/7 Homework Helper on the website (http://www.weboro.co/) to place your homework order if you ever begin struggling to finish an assignment. Stay tune to the launch of the premium subscription.
As a fan of this app, I've found WeBoro to be amazing accolade gem among the recent flood of big apps on the App Store. I still suggest giving WeBoro a try if you're in the eagerness for some unique apps and want something distinctive to help you get through your schooling.
Verdict
WeBoro – #1 Homework App developed by Weboro Inc is a quality release and one of the best apps launched for sake of users. This is a superlative app that will appeal to any student who is looking to improve their grades or make money selling their study resources.
DOWNLOAD FROM APP STORE :