Now and then, we find ourselves making videos for our loved ones. It can be anything like making a birthday video for our sibling, a professional video for our job or promotional content for our business or just a meme for our friend. All of this can be created utilizing video editing apps. One such awesome app that I recently discovered is the Crop & Resize Video — Clideo app.
What is Clideo about?
Clideo is a perfect tool that helps you to create videos to post them on social media. It can be either a personal or professional one, they can be easily created with this app. The app has so many options that allow you to cut the videos, edit, trim them or even merge or compress them with other videos. And what not? You can also become more creative making memes out of it, slide shows, etc.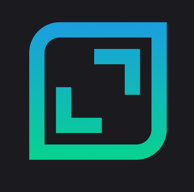 Working of the app:
Clideo is just like any other iOS app with all the essential tools for video cropping and editing. Just choose any number of pics or videos through the app and go as creative as you can with this awesome application. You can start using it by downloading it for free. The pro version can be bought for the price of $9 and $72 when you choose the monthly and annual plans respectively.
Most notable features of Clideo:
The app has 10 available vertical and horizontal aspect ratios.
Clideo comes about 90 different presets that allow you to create posts and ad types for social media.
Using Clideo, users can change the colour of the images or blur the background.
Users will also be able to specify the custom height and width of the videos.
With this app, you can fit the videos to the screen completely or fill in the whole frame with this.
The photos and videos can be cut, trimmed, compressed, resized, rotated or even merged according to your preference.
With the all-in-one easy to operate online tools people will also be able to make loop videos, stop the motion, increase the speed of the videos, reverse them or even make innovative memes from it.
In case you have any queries regarding the usage of the app, you can have them answered by the team by filling the contact form on the website. Clideo works well on all iOS devices that require iOS 12.2 or later versions and is compatible with iPhone, iPad, and iPod touch. The app can be downloaded for free and can be used by anyone interested in making videos.
Worth Having app – Download the App