Today's generation is always looking for a better app to use than the one they currently have. People are always searching for the one that is most useful and easy to use.
Gratitude Tipping ticks both these boxes. It's the best app to when tipping taxi drivers, bar staff, hotel staff and restaurant staff all over the world. It is a very helpful app which doesn't require you to calculate the tip for yourself. It was designed with an algorithm that can track your location and all you need to do is add the level of service you received, the size of your group and the bill amount for an accurate tipping suggestion. Gratitude tipping will then accurately provide you with a suggestion of how much to tip based on your location and information provided. The app definitely makes travelling and tipping around the world easier.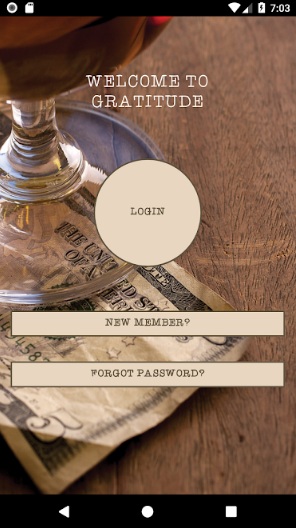 Product features
You can choose what language suits to you

The option to split the bill

Gives you the freedom to rate the service

Easy and quick to use

The tip calculator is accurate

Location services anywhere in the world

The algorithm is built-in

Mini travel guide for every country in the world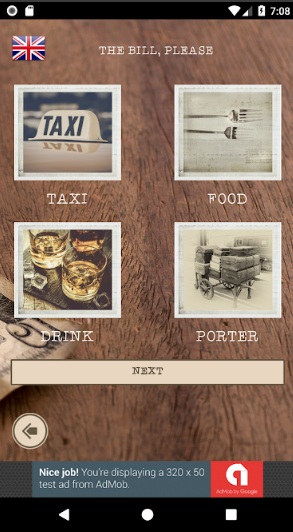 Pros
It utilizes your location and gives you the right amount to pay.

Gratitude app will help you to give an accurate calculation of your the total bill.

Plus the bill splitting features, which makes it easy to share the payment.
This app can help people's income around the world by supplementing their current wage.
It will tell you how much to tip based on the location and key criteria such as group size, service rating and bill amount.

Gratitude tipping can also give a recommendation on what restaurant is the best depending on where your location is.

This app is well designed and is secure to use.
It is very handy, and you can use this app anywhere.
The app will save you from over or under tipping.

The apps features are great for travellers, including the mini travel guide for each country and the language tips.

It has family sharing enabled so that you and your family download it to multiple devices.
Cons
This app requires iOS 9.0 or later. This is only compatible with iPhone, iPad and iPod touch. In addition this app works on Android.

You will not sharpen your mathsbynot calculating manually.

If you are not a traveller then you may not find this app useful.
Gratitude app is definitely an amazing tool that can help you. You can download this app and save yourself from the mistakes of over or under tipping. I strongly recommended this app!
Appslisto - App Review
App Concept
App Feature Set
App User Experience
App Reuse Value
90
Useful
Gratitude takes the fuss out of tipping across the globe. Using your location to identify the country's acceptable tipping range, Gratitude will calculate your total bill, inclusive of the tip, based upon the service you've received and the size of your group. It will also split the bill so that you and your friends can share the cost.

User Rating:

4.65 ( 1 votes)

90