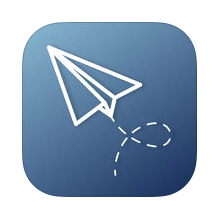 After. is one of the best lifestyle app available on itunes for iOS devices. The great thing about After. is that it allows you to express your emotions and feelings to your friends and family perfectly. The app has very simple and user friendly interface that helps to send last wishes, feelings, shared memories and express your every emotions and feelings that you struggle to express most of the time. The application is very helpful and effective to arrange funeral appropriately by sharing all your last wishes at right time automatically. The application has four amazing categories to record and share, the categories are: "Personal Messages", "Funeral Wishes", "Belongins", and the last one "Things To Be Arranged".
Here I will review this app today on the basis of its amazing features, working, Pros and Cons. Go through this review before you install or use this app on your iOS device.
The application has very simple and friendly user interface without any complications. All you need to do is that just download it from iTunes on your iOS device and sign up for a personalized account. Next you will have to select your desired recipients to send your wishes. Now you will have to fill your last wishes with images, texts or videos. In the final step, all your last wishes will be delivered to your recipients appropriately at the right time.
FEATURES OF AFTER.
The app has four amazing categories that help to deliver an appropriate last wish easily. Personal Messages", "Funeral Wishes", "Belongins", and "Things To Be Arranged" are some of its amazing Categories based features that makes the app an ideal lifestyle application available on itunes
Information and Details Sharing
Another amazing feature of the After. is that it allows you to share all your important details and informations to your recipients appropriately without any confusion. These informations and details include your bank account details, insurance details, funds details etc.
User interface of any app plays a very important role for any application. After. has best user friendly interface that makes the app easy to use for everyone.
PROs
Personalised Texts with Images and videos
Helps to share important informations and details of your bank account, funds, insurance
Helps to share all your last wishes, insight, emotions and feelings with your loved ones.
Helps to share last wishes to arrange the funeral more appropriately
CONs
There is no huge disappointment factor at all. However, there are certain things that you must know before you use the app or purchase it's pro version
The app is not a legal advisor, it's just a planner
You can enjoy all of its features after buying the complete app package from iTunes
You have to turn off the auto-renew option in its setting otherwise it'll get renewed automatically after its validity period
Final Verdict
After. is one of the best lifestyle app available on itunes. It helps you to deliver all your last wishes creatively and effectively. If you are looking for an app that can help you to deliver last wishes, feelings or to arrange funeral more appropriately, After. is an ideal and appropriate app for you. If you have an IOS device, you can download it from iTunes anytime you want.
Appslisto - App Review
App Concept
App Feature Set
App User Experience
App Reuse Value
95
Useful
After allows you to share all your important details and informations to your recipients appropriately without any confusion.

User Rating:

4.9 ( 1 votes)

95