Veereo
Concept - 8.3
User Experience - 8
User Interface - 8.5
8.3
Veereo is a multimedia platform built for unsigned artists to establish a fan base by participating in competitions, live streaming performances and collaborating with other artists.
Veereo was designed to help unsigned artists turn their passion into a profession.
Easily upload pre-recorded or live stream performances 
Cast votes, interact with other members of the community, and earn points and prizes in contests and competitions
Share in the success of emerging artists by collaborating with them on songs or video
Stream live videos & chat with your followers while they tune in
Live streaming – Get your music heard and sell out your shows by live streaming.
Competitions – Compete with other artists to be crowned the winner of various competitions, like the Rap Battle and Live Remix.
Collaborations –Find other talented artists, collab with them, and watch your fan base grow.
App store downloads – Purchase licenses to Veereo's app that will allow you to download it on any device or computer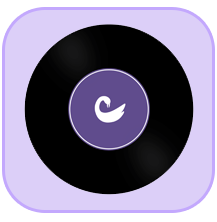 Veereo is the newest, breakthrough platform built for unsigned artists. It's the only all-in-one multimedia entertainment platform that focuses on music artists that want to establish themselves and reach out to a wider fan base by participating in competitions, collaborations, and live streaming performances!

YouTube is so cluttered with uploaded videos that it's almost impossible to stand out. Tik Tok and Triller let you gather followers in a time-consuming manner. Sound Cloud only lets artists share their talent via audio tracks.

Competitions – Veereo is the first multimedia platform to bring live, virtual competitions to the market.

Live stream performances – Stream your music performances live and users/artists can view, cast votes, make comments and create buzz.
Other features:
Promote and book performances just in a few minutes
Upload pre-recorded and live stream performances.
Cast votes, make comments and create buzz for artists' videos.
Easily find artists to collaborate with!
Join the massive Veereo stage where you can bring your music to the world!
Participate in competitions, upload music performances and book gigs—and create buzz for your music! The best part? You can do more of what you love directly from your home.
Veereo is a new and revolutionary platform for unsigned artists to win big! Download Veereo and join a community where artists can make their music heard and make connections!