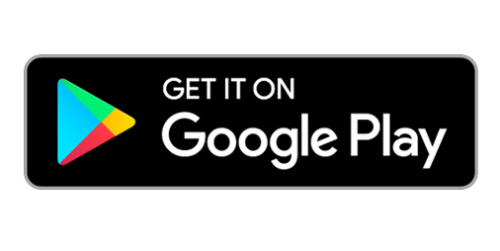 We had learnt that amazing note-taking apps should be suitable for lots of different purposes and users, not only just a small subset category of a small subset. Even with numerous features in hand we looked at this wonderful app called Note Daily Notes, List, Scanner, Notepad, Notebook app developed by DailyMobApps.
By using this reputed Note Daily Notes, List, Scanner, Notepad, Notebook app they can simply stay organized both with personal and professional daily routine life. They are easy to use notepad app helps you to take quick notes, todo lists, scan documents. One can also take notes on thoughts, Ideas, inspiration, information, meetings, agenda, project plans, lecture, travel, story writing, book writing, anything you wish.
Features That You Can Benefit From Note Daily Notes, List, Scanner, Notepad, Notebook App
Perfect Notes organizer
It develop notebooks for your various needs
You can set notebook cover as image, color or drawing.
Copy or Move notes from one notebook to another
Quality Notes App
With this app you can take notes with rich text, images, video, audio recording, drawing, paint, PDF or any file attachment, color note, rich text editor options like bold, italic, underline, font color, font background color, strike
Best To Do List App
There is all possibility of features like Make to do list, task list, checklist, shopping list, daily work list, rearrange items with drag and drop, mark tasks when complete, add subtasks.
Camera Scanner App
You can scan documents, images, photos, receipts, office documents, business documents, books using camera.
Possible to extract text from images
Create PDF and share
Photo Editor App
You can experience all features like Edit image files, add text, draw on photo, crop photo, add emoji and convert image to pdf. Create art, sketch, drawing, and painting and add to note
Planner App
Develop detailed plan for strategy, travel, make agenda, meeting discussion points, career, daily activities, weekend or holiday plan.
Easy to develop daily plan and make it habit with execution details by setting daily reminder
PDF Maker App
You can professionally create PDF of Text note, Images, Scan documents and Share with friends, family and colleagues
Reminder App
Come across all possibilities of features like Schedule Daily, Weekly, Monthly, Yearly reminders for to do lists, tasks, birthdays, anniversaries, appointments, bill pay, medicines as per your Calendar schedule
Voice recorder
Actively Record audio, take voice notes from meetings, lecture, conference call, meeting memo
Diary
You can write about your daily activities, feelings, emotions.
Easy to Plan daily and track habits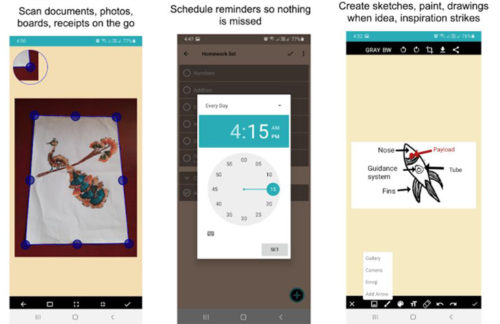 Salient Aspects of Note Daily Notes, List, Scanner, Notepad, Notebook App
Sync – You can store and keep your notes on Google Drive to avoid loss of notes when device is lost or changed
Lock App – The password protect your notes, set password to open and access notes
Widgets – Access notebooks and notes from home screen
Multi device – Sync your notes and access across devices
Shortcuts – Add shortcut to notes, todo list, and scan document on home screen for quick access.
Free Notes App in Daily Life
Easy to Capture and take note of ideas, thoughts as and when they strikes
Effectively Plan and manage office tasks and house tasks
Plan and manage your work, time, schedule with to-do lists
You can create list and set reminders for bill pay, goals, medicine, workout plan
Plan and set reminders for events like birthday, holidays, travel
Create shopping lists, grocery lists
Possible to scan documents, bills, receipts, photos
Set reminders and track daily workout, exercise, yoga activities, medicine time
"Pin to status bar" to stop procrastinate important tasks
Notebook in Professional life
Simple to create detail notes of your ideas, inspiration, business
Actively Plan your ideas for execution and strategy
You can take business meeting notes, record audio for future reference
Easy to Create detail schedule, agenda of business meeting
Create to-do lists, priorities and maintain work life balance
Plan your career milestones like next new skill learning
User note daily as your day planner, memo writing, journal writing
Notepad in Education
Simple to take lecture notes with rich text, drawing, photo, audio, video, or attach any files
You can plan and organise your study, assignments, examination
The teachers can create homework study plan and share with students
Easy to create notes for various subjects like maths, history, physics and share the PDF with students
Final Say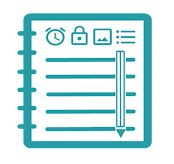 Note Daily Notes, List, Scanner, Notepad, Notebook app developed by DailyMobApps is definitely something that's so much different on the Play Store, which is always good and appreciable to experience these days.
Daily Notes
Meet Note Daily, where you can make notes and lists in note keeper categories, but also use a note scanner to scan documents and much more!