You should not only be concerned about the productivity of your workers. At the very least, you also owe them a working environment that is safe and conducive. Why is this?
Usually, when employees understand that a safe and conducive work environment is guaranteed, they put their hearts and souls into their jobs. So, this is not just about looking out for your workers but also boosting work efficiency.
For more on how a safe and suitable work environment can help your employees perform better, you can visit: https://www.insightssuccess.com/a-conducive-environment-at-workplace-to-preserve-your-best-talent/
On this note, this article is aimed at sharing how employees and employers can benefit from apps designed to monitor lone workers. More particularly, we will address how to discover and choose the best ones in the market.
Apps Designed to Monitor Lone Workers
These digital initiatives come in various ways. However, they are aimed at keeping tabs on the worker's safety regardless of the form they come.
Some of the options available include lone worker watches, special hardware devices, mobile apps, PC software, and a few others. As a matter of fact, there are always newer innovations to ensure that workers are safe while in the line of duty.
We like to think the mobile app option is the best lone worker monitoring system. This is because it is cost-effective as clients do not need to purchase expensive hardware or devices. They simply need to get the installation on their mobile gadgets. It does not get easier than that.
In light of this, there are several apps out there that offer these services to employers and employees. There are also things you can do to find out the best options in the market. We will address some of them in the next segment of this article.
How to Choose the Best Mobile Apps Designed to Monitor Lone Workers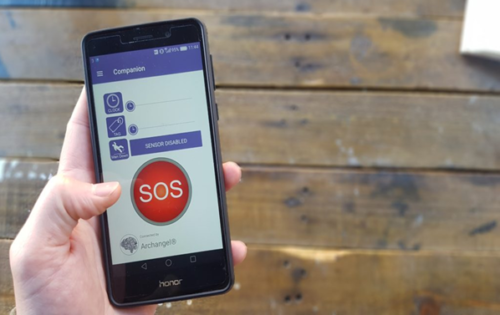 Below are some of the features the best options should have:
Constant Check-In on Workers Welfare
Isn't this the whole essence of the setup?
So, it should be great at rendering this service. The setup should be designed to give helpful analytics that will help employers and live agents determine the worker's welfare. Some of the analytics and regular updates required are medical and safety alerts.
With this, employers and live call agents can swing quickly into action if anything goes wrong. This is a feature that is very helpful for oil and gas, mining, haulage and logistics, janitorial, and many other industries.
Location Monitoring
The mobile setup should be well able to pinpoint the lone worker's coordinates with the aid of GPS trackers and other helpful things. This feature is particularly important as it will help promptly figure out exactly where the worker is in dire moments.
Other than reeling out analytics on the status of the worker, a good mobile setup should be able to give definite information about the whereabouts of the worker.
Functional Call Center
You do not just want an app that is jampacked with automated responses. Although this is helpful for mild issues, you need (more importantly) a functional live call center. This is the corresponding team that can reach out to the required rescue personnel if things get out of hands.
Many times, their ability to swing quickly into action determines how much damage can be controlled. So, you should not take this for granted but ensure that the lone worker app you choose meets this requirement.
Helpful Mobile Upgrades
Upgrades are common experiences with mobile apps. It is about the app designer making helpful modifications that can improve the user's experience.
In light of this, the chosen app should be known to periodically offer upgrades for a better user experience.
Low Cost of Subscription
These services come at a cost because of the magnitude of what is offered. However, the cost does not have to be difficult to bear. So, you should go for one that is low on cost but high on quality service.
It should also be known to regularly offer bonuses, incentives, and client-friendly offers. This leads us to the next point.
Free Trial Option
This is an avenue for you to try out the services and determine if it is worth it. It also proves that the app is certain of its ability to offer impressive and helpful services to you.
However, you should not entirely judge the app based on the free trial edition. This is because some features will be withdrawn until you make your financial commitment.
Compatibility with Mobile Devices
There are several mobile gadgets available and the app should be able to work with all the options. This will mean that the user can enjoy the service without having to get special hardware.
So, whether it is a tablet, java smartphone, Android operating system, or iOS, the mobile setup must have readily available options that can be used on these devices.
Good Reviews
You can look out for reviews to be certain you are getting the right deal. This can be found in the search engine stores that the apps are purchased and downloaded.
For instance, for the regular Android Operating System gadgets, google play store takes account of reviews by users and their ratings. You can take a look at the reviews and decide if the app meets your demands.
Wrap Up
Depending on the industry, lone workers are exposed to a lot of hazards and difficult situations. To have a good idea of how difficult this can be, you can read this.
To minimize the chances of accidents occurring and promptly dealing with accidents when they occur, this article has discussed the lone worker's apps at length. More importantly, we have gone through the features a good app should have.
We hope that you take serious note of these features and use them to make an informed decision of your choice of a lone worker app for your employees.