Hygger is just an on line tool for projects management by groups of people working as a team, sometimes referred to as agile team. With this tool, the team will be able to execute every task given ranging from managing, organizing, reporting, time monitoring and progress tracking. With this hygger
tool everything is made possible which is always a goal of a agile team! this project management software has integrated all the resources and the requirements for project management into a single entity.it can actually execute a complex idea at a very shortest time possible!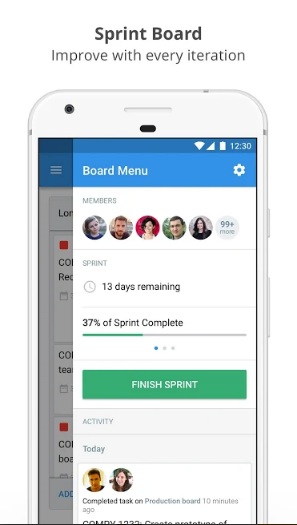 Features of a Hygger
Team management:
This project management software can give the best functionality ever. It's actually a tool for everyone in the team. it can serve all purposes whether its timing, whether its record keeping, whether its issues with columns or column categories. With a visual sprint, can serve the estimation purposes, burn down charts, smart links, etc.an Hygger surely is the solution!
The most prudent ideas are prioritized:
This tool has a backlog board which plays an important role in collecting prior information before a certain feature is developed. Here it allows the agile team to base their decisions on consumer choices. With smart links in a hugger machine, they are also able to track every process in the development phase!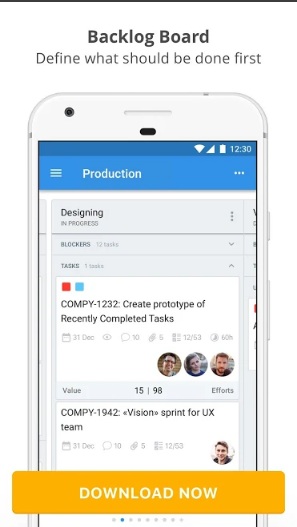 Updates track:
with this software, we can easily get all new updates just in message center located in it.
Accountability maintained:
with this tool, it obvious that every step taken by a team is closely monitored. This promotes high level of accountability!
Advantages
This project management software is a time conservative, you need no further

extension to start the task instead you work on it instantly. A hugger also can

be able to give you a summary of time spent by every task in the team. With a swimlanes,

it makes it easy to plan on priorities giving the importance the task that

needs immediate attention to the least. Finally a hygger can also give you a

space to set up columns basing on your choices.
Disadvantages of a Hygger
A Hygger might not work well in instances where the team are working in different geographical areas. This project development software system will only want the situation where the agile team are situated in one or rather a common geographical area. In instances where bugs are generated, it can easily be propagated to the next stages. With this, a bigger issue might arise in future following a little error which might have been generated initially.
To conclude this, it's evident that this software is the best option for an enterprise! It's well established characteristics makes it to be the most stunning tool that needs not be overlooked especially in this days of high quality innovations and the need to embrace the most superior and reliable tools that will help the agile team realize their goals in the most efficient way possible!
Get this latest project management software at an affordable price. It's always the choice for smart people!
Appslisto - App Review
App Concept
App Feature Set
App User Experience
App Reuse Value
90
Useful
Hygger is a project management tool for agile teams that helps deliver projects faster and with better quality. From managing tasks and organizing project dashboards to reporting, time and progress tracking, Hygger has everything a team may need to move the project forward.

User Rating:

4.55 ( 1 votes)

90