Back in the day, after you'd take a pic with friends, you would have to wait for your friends to tag you in the photo. You would only be able to see the pics that they specifically tagged you in, which meant that there were often photos of you out there that you didn't know about that went untagged. Now, with FindYou Photos, you can easily locate pics of you and your friends – no matter what time or date they were taken. The best part is that no tagging is needed!
There are lots of ways that FindYou Photos (available for free for iOS users at the App Store) is changing the photo sharing game. Once you've set up an account, you can create a profile page. This will help so that you can add information that will appear next to all of your photos on the preview page – this is so other people can find themselves in your posted photos. You can post your own pics to share with friends and family (and others who might search your locations), or you can search across millions of locations worldwide to find photos of yourself in other people's pics. You can search by any time, date, and location. Impressively, photos are available anywhere from five minutes ago to 50 years ago.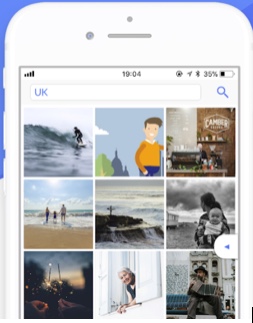 Because you're able to search photos in any location and time, you'll know that you'll always be able to find pics from a memorable event (like special vacations or events). Even if you just want to share your pics with your friends and family, there's an easy search tool, so they don't have to scroll through a clogged newsfeed (like on Instagram). If you're a professional photographer, you can also use FindYou Photos to help advertise your work or to help meet new clients. The app also has great editing tools, so you can make sure you're presenting only your very best pics.
The FindYou Photos app doesn't have very many downsides. However, Android users will be bummed to find it's not available on GooglePlay. There are some requirements to using the app though. You have to create an account, which can make starting out take a little bit longer. And you have to be okay sharing your camera roll. Some people might feel uncomfortable doing this, but you aren't able to use the app without this step. But, overall, these are very minor disadvantages compared to all the great things about this app.
If you want to find photos from special moments in your life or just want to share your pics, download the FindYou Photos app from the App Store!